Save Room for the Signature Bread Pudding at Cane, Now Open in DC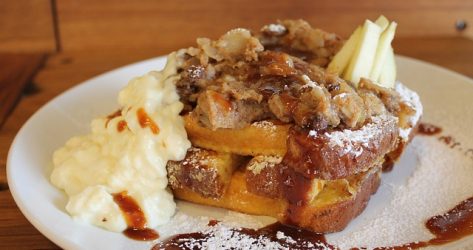 Brother and sister team Peter and Jeanine Prime are the driving force behind Cane, a recently opened H Street restaurant specializing in small plates. Hailing from Trinidad and Tobago, the Primes are dedicated to sharing their passion for Caribbean street food with DC diners. 
The menu reflects Chef Peter's classical training (he graduated from the French Culinary Institute) as well as his familiarity with the Afro- and Indo-Caribbean flavors that characterize Trinidad's cuisine. That means you'll enjoy appetizers like pimento smoked jerk wings, paratha tiffin boxes with roti, and small plates like grilled oxtails and deep-fried whole snapper. Don't forget the kitchen's signature bread pudding topped with soft-serve ice cream for dessert. As is appropriate for Caribbean restaurant, you'll also find an impressive selection of rum cocktails, and even flights of different spirits from the islands.