What Treasures Will You Discover at Fia's Fabulous Finds?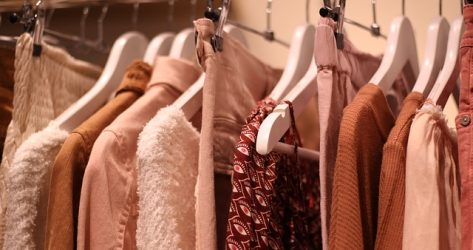 Thrift lovers, if you haven't been yet, Fia's Fabulous Finds is a shop you should definitely add to your rotation. This local thrift store specializes in women's clothing, with all sorts of items ranging from brand name items to vintage accessories and everything in between. 
Like any thrift store, you have to search for the treasures, so just keep that in mind when scouring the racks for your gem. They're open Tuesday through Saturday from 12:00 p.m. to 7:00 p.m. and Sunday from 12:00 p.m. to 6:00 p.m. for your thrifting pleasure. Always check their Facebook as that is where they post all their deals like VIP bag sales and fun sales like spend $20 and get a free bathing suit, you can also check-in on Yelp for 15% off. If you want to search without leaving the comfort of your couch, you can do that now as well, as they're featured with select items on Attic DC where you can shop online.