Expect Fresh, Local Seafood at Shilling Canning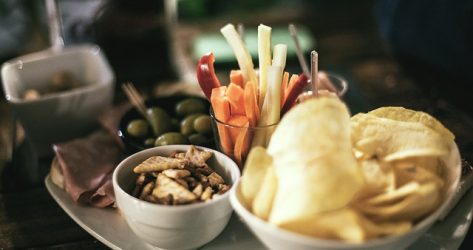 It can be hard to keep up with all the new restaurants and businesses popping up in and around the Navy Yard. But if you haven't been to Shilling Canning, you don't know what you're missing. Since it opened in July, it's been blowing locals away with its Mid-Atlantic seafood-meets-tapas concept, outstanding service, and attractive and modern atmosphere. 
Executive chef Reid Shilling named the restaurant after his family's business, founded in 1935, which specialized in bringing the fruits of the Chesapeake Bay to home kitchens. That's why there's an emphasis on locally sourced ingredients on the restaurant menu today, from seafood to produce (and even the drinks behind the bar). The kitchen's offerings rotate seasonally, but standout dishes include a Surranyo ham appetizer, duck confit and buttermilk dumplings, and crispy blue catfish. If you're celebrating a special occasion, consider calling ahead to reserve a dry-aged bone-in ribeye, ordered family-style, for your table of four.