Art on 8th: Ayanna Gregory
July 6, 2017 - July 6, 2017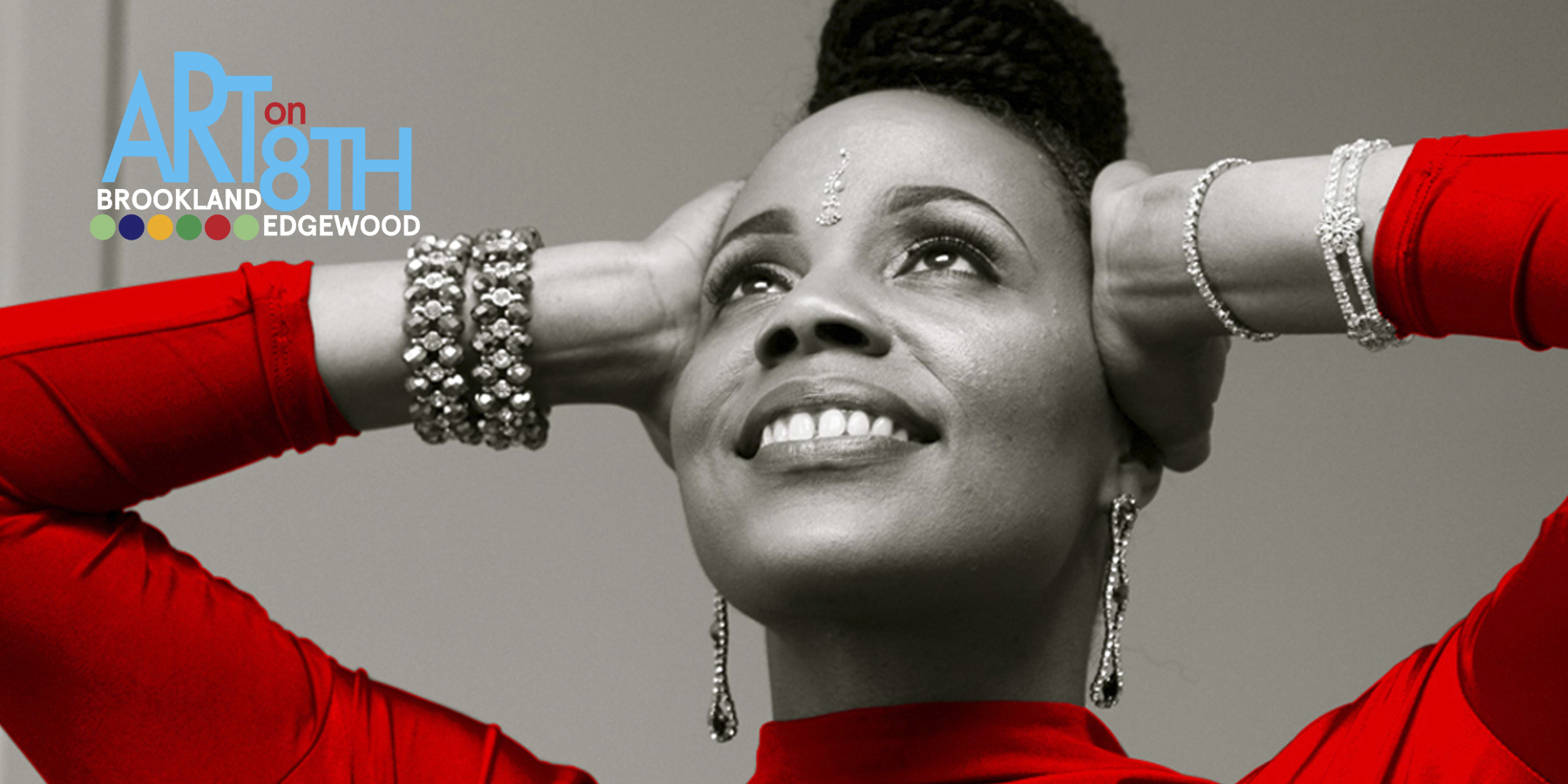 Art on 8th: Ayanna Gregory
Join us on the Arts Walk for a free live performance from jazz vocalist Ayanna Gregory at Art on 8th.
Ayanna is no stranger to the entertainment world. While growing up as the daughter of legendary Comedian and Human Rights Activist Dick Gregory, she was blessed with the opportunity to interact with such mega talents as Bob Marley, Marvin Gaye, Stevie Wonder and Michael Jackson. But the glamour of the entertainment world isn't what resonated most with her. Raised with a deep awareness and concern for Human Rights, Ayanna's musical roots are steeped in the struggle of the "Freedom Movement". Ayanna knew early on that her gift of song would be her gift to the struggle.
Ayanna recorded works include Beautiful Flower (2003), Ballad For My Father: Tribute to Dick Gregory (2007), Now (2011), I Dream A World ( 2013), and Mama This One's For You (2014)
Enjoy weekly programming curated by Dance Place every Thursday evening, now through August 17.
Click here for the full summer lineup.