22 July 2017
9:00 am - 1:00 pm
Farmers Market at Monroe Street Market
July 22, 2017 - July 22, 2017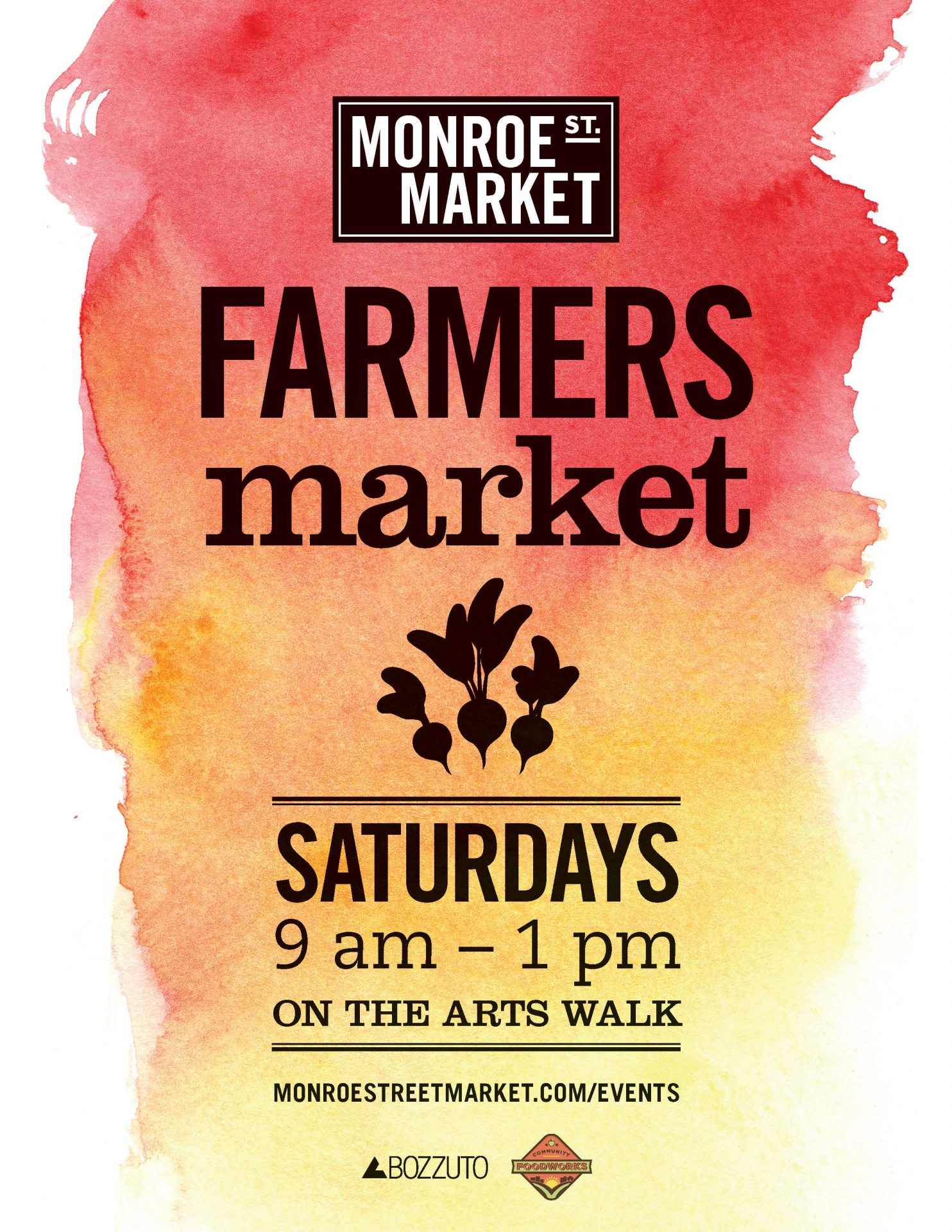 Farmers Market at Monroe Street Market
Join us at the Farmers Market every Saturday on the Arts Walk Plaza from 9am-1pm for the freshest local produce, breads, eggs, pasture raised meats, and more from area farms.  Whether you are swinging by for coffee and a quick bite, getting groceries for the week, or looking for a special gift, the market and Arts Walk studios have you covered.  Bring a blanket and enjoy weekly live music and special activities and programming.
Market vendors include 78 Acres, Bonaparte Breads, Bun'd Up, The Compost Crew, Diaz Berries and Vegetables, Girardot's Crumbs Bakery, Groff's Content Farm, MetroBark Bakery, Number 1 Sons, Pearl Fine Teas, PinUp Preserves, Zeke's Coffee of DC, and more!
For more information, visit the Community Foodworks site by clicking here.