2 December 2017
9:00 am - 1:00 pm
Farmers Market at Monroe Street Market
December 2, 2017 - December 2, 2017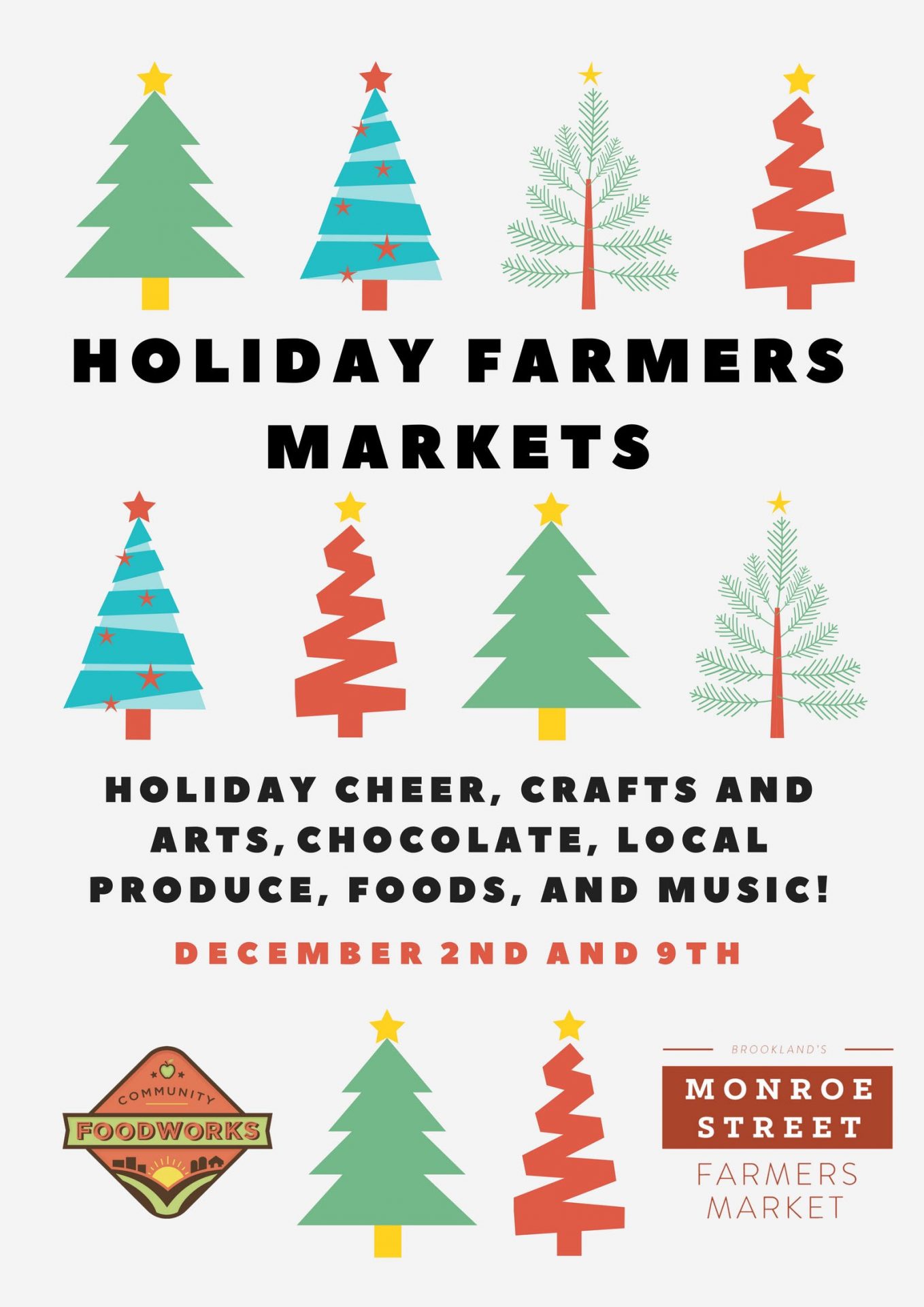 Farmers Market at Monroe Street Market
The holidays are here and Brookland's Monroe Street Farmers Market has all the trimmings for the season! Stop by the Arts Walk at Monroe Street Market for crafts, music, sweet treats, and fresh produce & goods from your favorite weekly market vendors.
While you're in the neighborhood, be sure to stop by the artists' studios for great holiday gifts made by local artists and artisans! From clothing and jewelry to ceramics and prints, there's something unique for everyone on your list.
Farmers market presented by Community Foodworks.