30 October 2019
5:30 pm - 7:30 pm
Fall Fest at Monroe Street Market
October 30, 2019 - October 30, 2019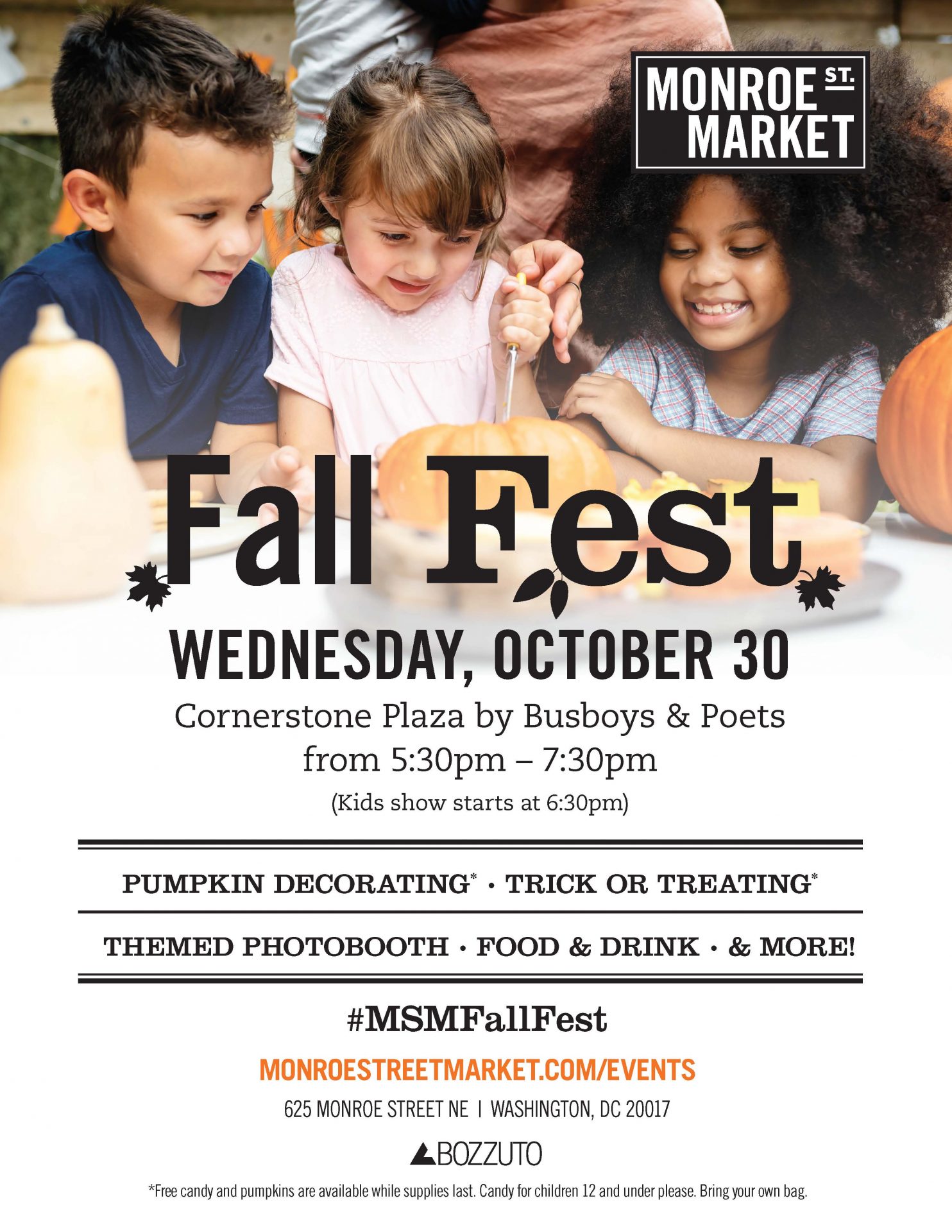 Fall Fest at Monroe Street Market
Meet-up with your friends and family for a Fall Festival in Brookland! Bring the tots for trick or treating, free craft activities like pumpkin decorating, a themed photobooth and tons of festive food and drink.
Head to the Cornerstone Plaza at 6:30 pm for a kids show and grab a cocktail or cider while they enjoy. Be sure to stop in to all the participating retailers and studios on the Arts Walk at Monroe Street Market.
*Treats that support the Teal Pumpkin Project will be available. Trick or Treating for children under 12 please. Bring your own bag.