Latela Art Gallery: Dimensions: A Collage Exhibition Opening Reception
October 6, 2018 - October 6, 2018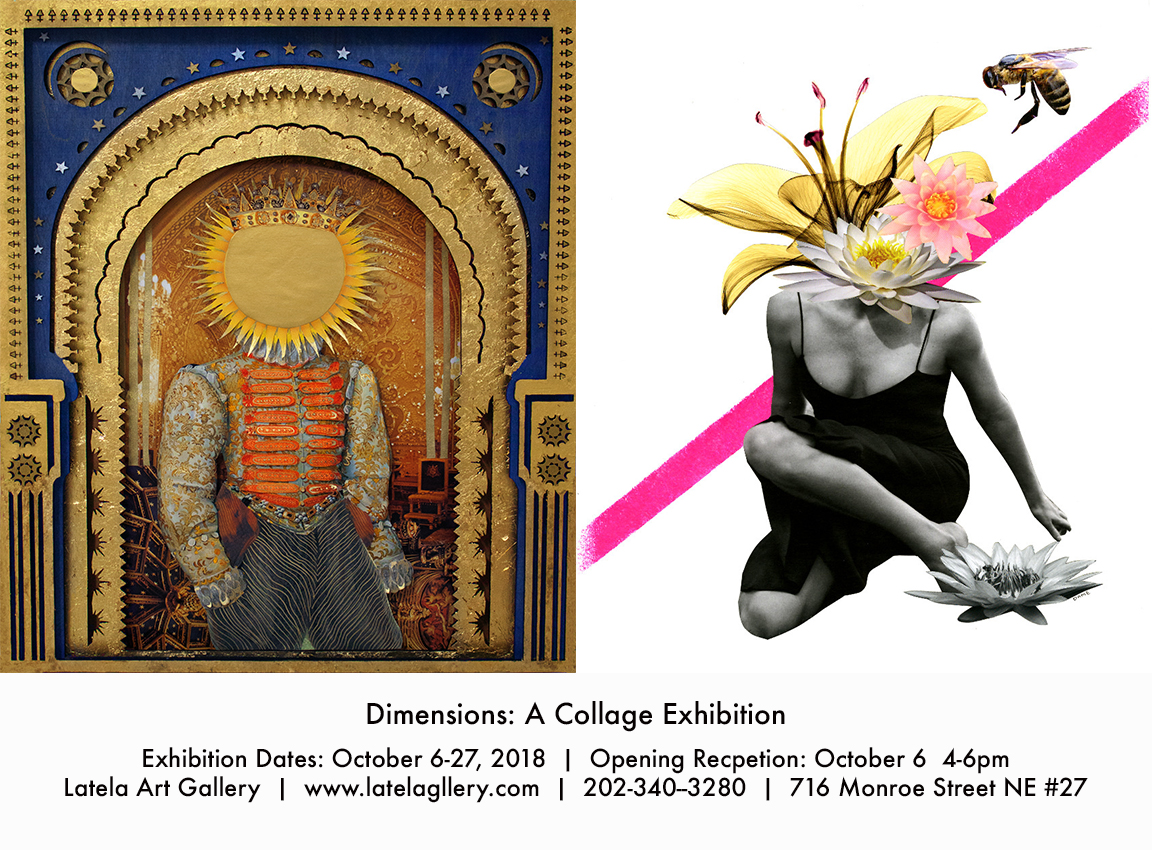 Latela Art Gallery: Dimensions: A Collage Exhibition Opening Reception
Dimensions: A Collage Exhibition will feature artists use of varying forms of media to explore the idea of space in art. Each artist will showcase their ability to create dynamic compositions using  distinctive styles and color palettes. This inclusion of various styles reflect the concept of collages themselves, for they include many kinds of mediums and source material.
This exhibition is curated by Genevieve Keillor, a senior Art History major at George Mason University and 2018 Curatorial Assistant Apprentice at Latela Art Gallery. Genevieve has enjoyed learning more about each artists' unique creative process and states "I hope that visitors can gain an appreciation for the art of collage making and the talents of these artists."
A public reception will be held on October 6, 2018  4-6 pm.