17 December 2018
9:30 am - 11:00 am
"Rise + Rhyme" at Busboys and Poets
December 17, 2018 - December 17, 2018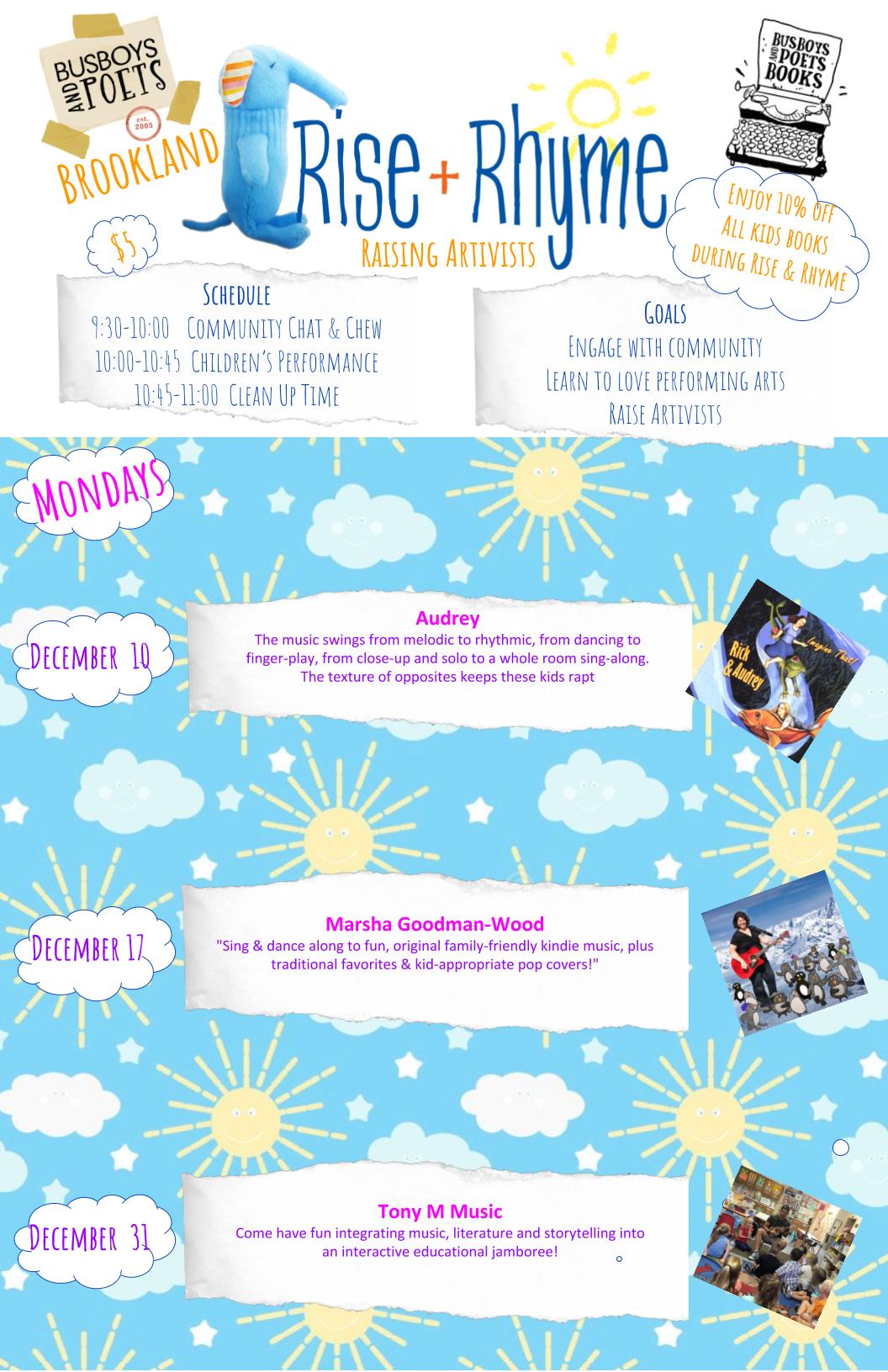 "Rise + Rhyme" at Busboys and Poets
Rise + Rhyme is a weekly morning storytelling and performance series for children ages 5 and under with the goals of teaching children to engage with their community, learn to love performing and become rising artivists! Enjoy 10% off children's books during Rise+Rhyme.
Schedule
9:30-10:00 Community Chat & Chew
10:00-10:45 Children's Performance
10:45-11:00 Clean Up Time
There is a $5 admission per child. Rise + Rhyme is held every Monday morning at this location.