17 September 2015
6:00 pm
September Third Thursday + Beer Garden
September 17, 2015 - September 17, 2015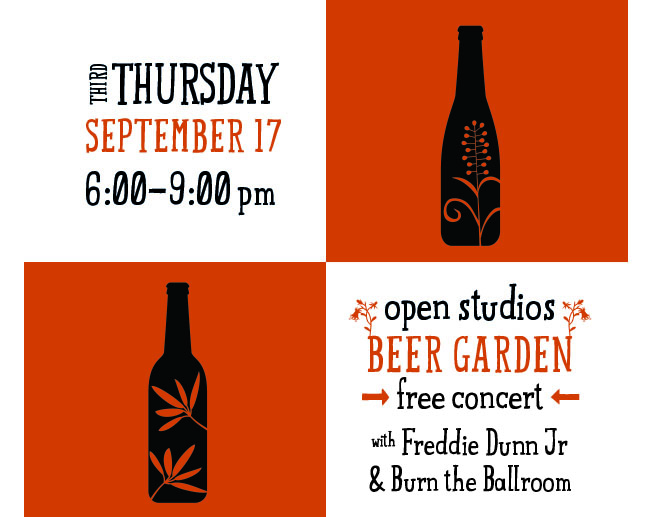 September Third Thursday + Beer Garden
We hate to see Summer disappear, yet love to see Fall arrive! Come celebrate the finale of Summer and reign in a fresh Fall with the LAST Beer Garden of the year on the Arts Walk at Monroe Street Market!
While strolling the open artist studios featuring fine art and craft on the Arts Walk, enjoy selections from Brookland Pint beer garden, all while listening to a free concert from Freddie Dunn Jr. and Burn the Ballroom!
Learn more about the musical performance here: http://www.danceplace.org/performances/freddie-dunn-jr-burn-the-ballroom-free-art-on-8th-event/
The Happenings:
– Buy one Brookland Pint beer, receive another brew 'on the house' **with your Dance Place Anniversary Bag Coupon
– Art Jamz Studio #24: $4 beers, walk-ins to Paint Class are welcome if space is available, reservations can be made online through:www.artjamzdc.com
– C. D. Edwards Studio #9: 10% off paintings and prints
– Food Tastings from Halsa on the Arts Walk
Keep checking back for updates on other other studio and restaurant specials!