Summer 2019 Wait List Registration
November 1, 2018 - February 28, 2019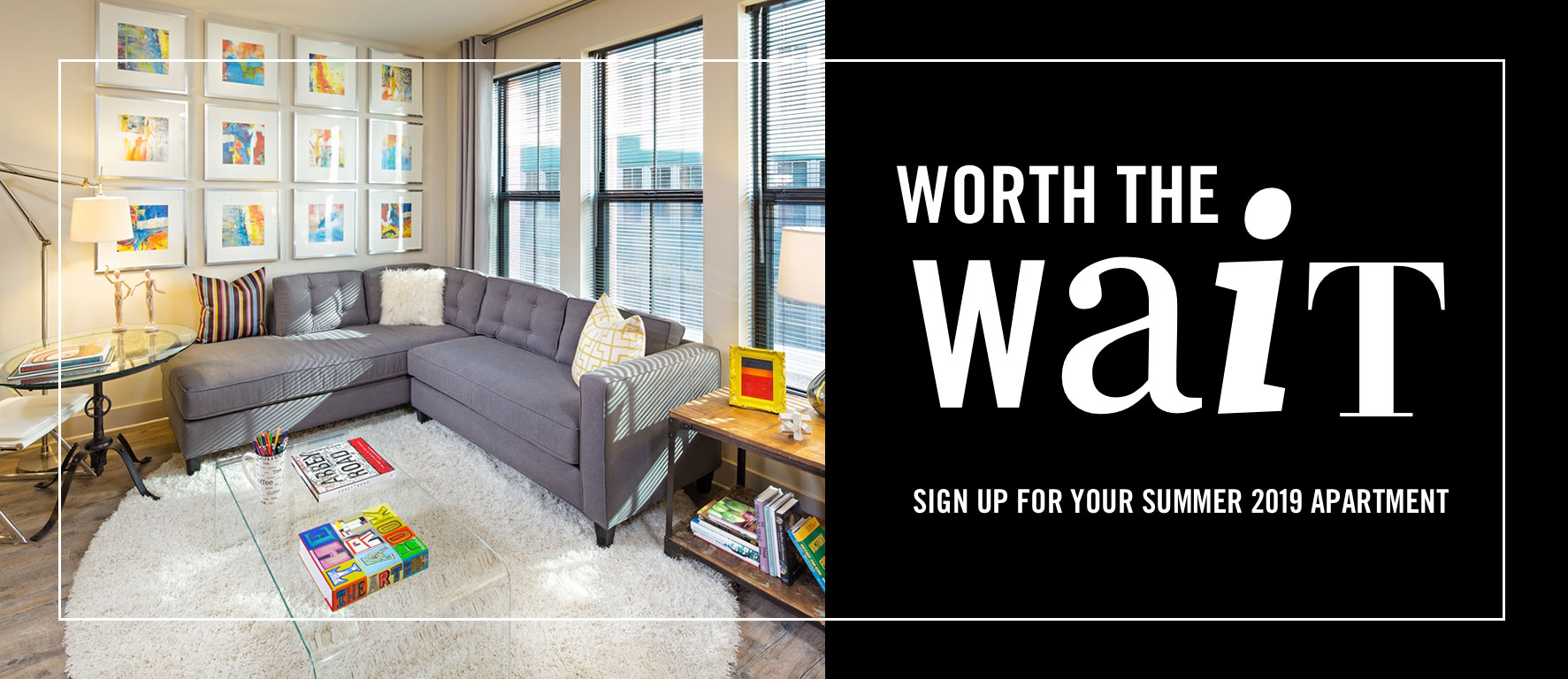 Summer 2019 Wait List Registration
Registration is now open for Monroe Street Market's Summer 2019 Wait List program!  Don't miss your chance to live at our vibrant Northeast DC apartment community.
Why join the wait list?
Members of our wait list receive first priority on Summer 2019 availability and floor plans. Don't miss out on your chance to live at Monroe Street Market by waiting until peak move-in season, as availability goes fast. Get on the list now and avoid the stress of finding a place later.
How does it work?
There are four Wait List options – studio, one-bedroom, one-bedroom with den and two-bedroom. You may choose one wait list to join. If there will be more than one person living in the apartment, all occupants will need to apply, sign the agreement and pay the fees. In order to apply, you will be asked to provide the following:
Completed application from each person
$75 application fee from each person
Wait list agreement signed by all applicants
$250 wait list fee (non-refundable)
DC Tenant Bill of Rights signed by all applicants
To register, or for more information, please call 866.339.1487 or submit your information below and a member of our leasing team will be in touch.