Third Annual Brookland Crabfest
July 4, 2018 - July 4, 2018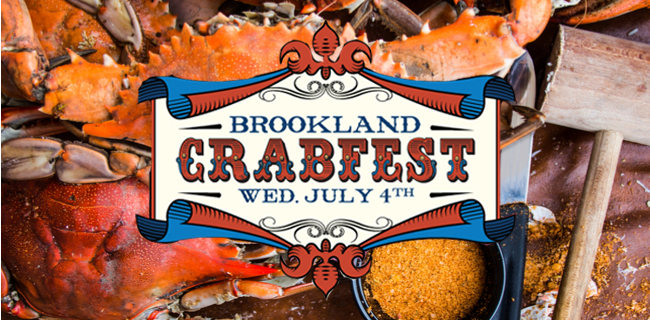 Third Annual Brookland Crabfest
Looking for an awesome way to start your Fourth of July? Look no further because the Brookland Crabfest is back!
This Wednesday, July 4th Brookland Pint is hosting their Third Annual Brookland Crabfest. Stop by the restaurant from 1 PM – 6 PM for an 'all you can eat' crab special. The picnic bench area will be set aside for all who wish to enjoy some hot delicious Maryland Blue Crabs. Crabs will be steamed throughout the day and will be prepared with Old Bay and served with corn on the cob, roasted potatoes, and chips.
In additional  to the normal 24 beer draft list, the restaurant will also be offering canned beer specials throughout the event.
Crabs by the dozen will also be available for families that wish to eat crabs with the kiddos aside from the event. To make reservations for a family table please contact info@brooklandpint.com.
Come early, stay late, and eat all you can!