Emilie's Is a New, Must-Try Restaurant Near Monroe Street Market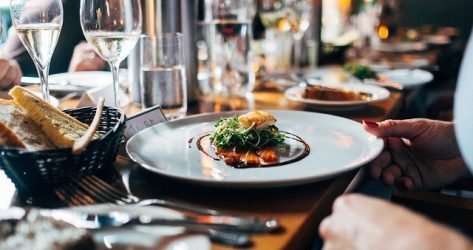 Kevin Tien, an award-winning chef who has been recognized nationally for his work, has opened a new restaurant in D.C.: Emilie's. The culinary team has several Michelin stars to their name and the restaurant is one of the most-talked about new spots in D.C.
Emilie's has an open-concept design, with the kitchen right in the center — so you'll be able to see the chefs at work. The menu and the vibe of the restaurant is designed to feel like a large dinner party, and reviews of Emilie's say the food is creative, with unique flavors and textures.
Guests are encouraged to share their dishes, and some of the food options — including dips like the nori butter and cane syrup — arrive on carts that are pushed around the restaurant. Entrees for sharing include ranch fried chicken —which has great reviews — and whole branzino. Smaller dishes included champon noodes, beef tartare, and scallop crudo.
The cocktail list is also extensive, and the bartenders can also create custom drinks based on your favorite flavors. Don't forget to save room for dessert — the pandan custard and molten cake have great reviews.
Emilie's does accept reservations 30 days in advance, but walk-ins are also welcome.