Bike Need a Tune-Up? Take It to Buna Bicycle Works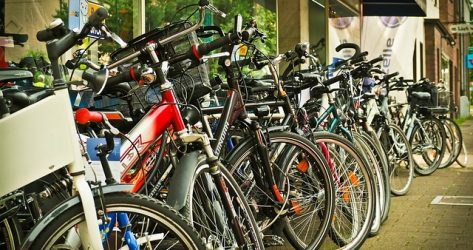 Whether you're hitting the trail or commuting to the office, every cyclist knows that a high-quality bike and reliable service provider are key to your biking experience. Fortunately, Buna Bicycle Works is right here in DC to take care of all your bicycle needs. 
If you're new to cycling or your old bike could use an upgrade, Buna can help—the work with a variety of quality distributors and brands to help you find the perfect fit for whatever your needs may be. Their passionate service team will work with you to ensure that you leave with the bike of your dreams. 
Their repair and maintenance services are just as impressive, with experts who are dedicated to keeping your bike in top shape. With efficient, effective service, they'll get you back on the road as soon as possible. Your bike might just feel brand new once they've finished working on it! 
However you utilize your bicycle and no matter what your biking needs entail, Buna Bicycle Works is here for you. From repairs and regular maintenance to an entirely brand new bike, their skilled experts will ensure you have the best service for the best bike possible.