Emilie's Brings Vietnamese-American Fusion Fare to DC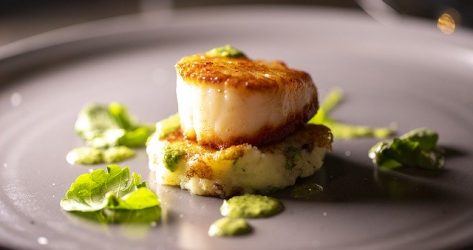 Who doesn't love supporting the dream of local chefs? That's what you're doing with each meal at Emilie's. This family-owned and operated restaurant is a Vietnamese-American fusion spot that was opened as an ode to the chef's late uncle, who helped him create innumerable memories around the dinner table, which they now hope to re-create for diners at Emilie's. 
The menu is unique in the best way, with dishes that you haven't seen before in any D.C. area restaurant. A fun way to start your meal is to pick some things to share off the cart – from pickled veggies to spicy Sichuan butter and spreads for their homemade focaccia, you can't go wrong no matter what you choose. For entrees, they encourage you to dine family-style, while not required it's a fun way to experience your meal. Favorite dishes include the scallop crudo, the ricotta cavatelli, and the Asian-spiced flat iron steak. Pair your meal with one of their delicious desserts and you won't be able to wait until you can return for your next meal!