Order Takeout Tonight From Brookland Pint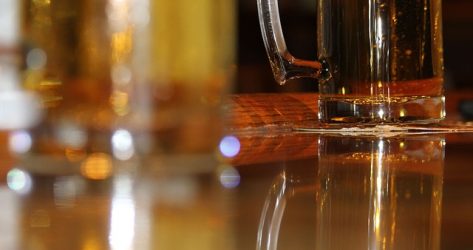 Have you ever wanted to help protect the Earth while enjoying a great meal (and a great brew)? At Brookland Pint, you can do just that. According to owner John Andrade, the restaurant was founded with environmental sustainability at its forefront. From what they serve to how they serve it, Brookland Pint allows you to give back to the planet while you eat a delicious meal. 
By focusing on American craft brews, Brookland Pint not only contributes to the local economy but eliminates the need for international imports, which take a toll on the environment through shipping. Their team uses local and seasonal ingredients as much as possible and even offers a few meat-free selections, like their curry tofu and mushroom enchiladas and vegan Mother Earth burger, making an even bigger difference in their sustainability efforts. 
Behind the scenes, Brookland Pint contributes less than 10% of their waste to landfills, opting instead to use composting, and have taken advantage of recycled and reclaimed items in their equipment and design. They even focus on hiring a mostly local staff to let staff walk to work as much as possible. 
By enjoying a Brookland Pint meal, you can help their sustainability efforts along, too. Head to their website to place your order for take-out or delivery and enjoy your eco-friendly dinner!