What's Your Favorite Cookie at Uncle Chip's?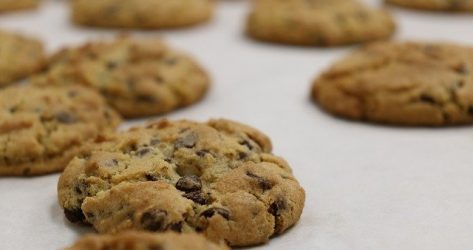 Most people have a memory—or many—of spending time with their loved ones in the kitchen. For Uncle Chip's owner, Shannon, the classic nostalgia of a chocolate chip cookie has even more associated with it. The company began after rounds of taste-testing with friends, co-workers, and others across San Francisco, before becoming the secret, gooey recipe that's made a name for Shannon and Uncle Chip's here in the heart of DC. 
But the story doesn't just encompass Shannon and her chocolate chip cookie recipe. It goes back a generation earlier to her uncle, Alvin Bernard Dennig, Jr., the real-life "Uncle Chip." A cookie lover himself, Uncle Chip has "a sassy enough nickname to be the namesake" for this shop chock-full of chocolate chips. With pickup for local customers and delivery options both nearby and nationwide, Uncle Chip's offers not just that classic chocolate chip cookie, but an assortment of other desserts, like brownies, vegan blueberry muffins, and Mexican wedding cookies, as well as salads, sandwiches, and breakfast options. 
No matter what you pick up at Uncle Chip's, get ready to experience that same burst of nostalgia you'd feel stepping into that childhood kitchen in your memory.