Order Takeout Tonight From Doi Moi, Now Open Near Monroe Street Market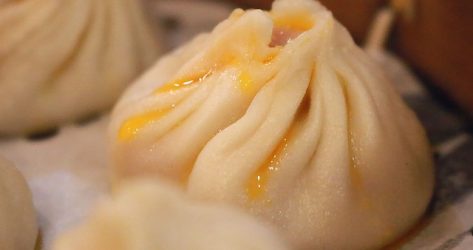 On a cool autumn night, few things sound better than curling up on the couch with a cozy blanket, a scary movie, and a pile of your favorite takeout. You may need to look elsewhere for the other pieces but, when it comes to a delicious dinner, look no further than Doi Moi. 
Led by executive chef Wade Hoo Fatt, Doi Moi offers food and drinks inspired by the street food of Vietnam. The vivid tastes and colors are made all the more striking with fresh herbs and vegetables for a light, healthy menu that doesn't skimp on flavor. Options range from gua bao (steamed buns) to drunken noodles, with plenty of sides and other selections in between. Spicy, sweet, or sour, there's something for everyone to enjoy. 
If you're ordering takeout or delivery, remember that you're sure to want more once you've tasted all that Doi Moi has to offer⁠—do future you a favor and order a little extra. Whether it's a bonus bánh mì for tomorrow's lunch or an extra order of sticky rice to share, your night in will feel like it's being catered from the streets of Saigon.