Bite Into Some of DC's Best Fritters at Astro Doughnuts & Fried Chicken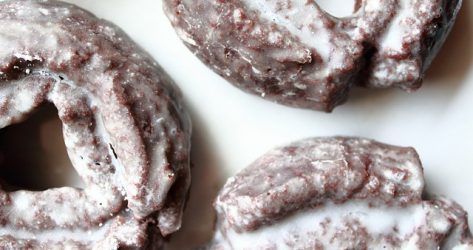 Have you had a chance to try the creme brulee doughnut at Astro Doughnuts & Fried Chicken yet? If not, you're missing out—at least, according to The Washington Post. They call it the "city's best" doughnut. It's just one of the many accolades Astro Doughnuts has earned from the likes of Thrillist, TimeOut, and other trusted publications.
The made-to-order doughnuts come in other flavors, too, like maple-bacon, PB&J, and classic vanilla glazed. The shop offers a seasonally changing array as well, like the chocolate candy cane and red velvet doughnuts. Pair them with some of the signature fried chicken in the form of a breakfast sandwich. The Fried Chicken Honey comes with a fried chicken breast, honey butter, and hot sauce. Order it in a brioche bun or tucked between halves of a savory doughnut for the full Astro experience.