Sip a Hot Toddy at Electric Cool-Aid, Now Open Near Monroe Street Market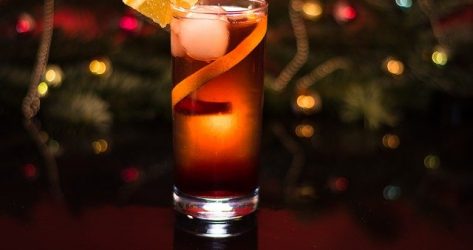 Described by locals as a "cocktail garden" and a "little vacation in the middle of the city"  Electric Cool-Aid is one of the newest additions to the D.C. dining scene. Expect frozen cocktails, warm wintry beverages, and lots of eclectic eats on the menu here. 
There are a lot of options, so if you can't decide what you want, get a slurp flight! This way you can try a little bit of everything, from the frozen pumpkin spice mocha with Jameson Cold Brew Whiskey to the Condesa de Alabama with watermelon, citrus, and tequila. On a chilly day, grab a hot toddy or their Super Fancy Boozy Hot Chocolate! Pair your beverage with one of their delicious burger or dog options. Try the Feast Mode dog with caramelized onion, goat cheese, candied jalapenos, and black pepper honey or the Livin' on the Vedge burger with sweet potato-tahini patty, cheddar cheese, arugula, shallots, dill pickles, and dijonnaise. 
No matter what you try, it'll be delish! Make a reservation or just walk in, get ready to sit back, relax and enjoy.