No Valentine's Day Plans at Monroe Street Market? Head to Bistro Cacao!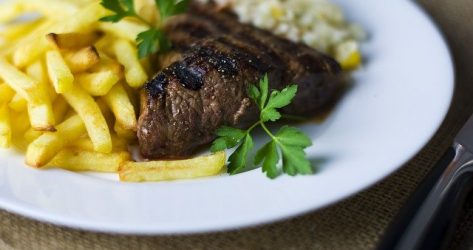 Flying solo, marking the occasion with friends, or celebrating with your special someone, Valentine's Day is an event that's meant to be enjoyed as thoroughly as possible. For maximum enjoyment, however you're celebrating, your evening won't require a ton of planning or preparation, giving you the time and energy to focus on having a good time. With that in mind, a preconceived menu is something sent by Cupid himself. And a ready-to-enjoy menu with extravagant options for every palate, tailored to the holiday? Even better! 
That's exactly what you'll find at Bistro Cacao over Valentine's Day weekend. On February 12, 13, and 14, this beloved DC source of French cuisine will offer a four-course menu with all the quintessentially French dishes you could need for an elaborate romantic feast. 
Enjoy an evening at Bistro Cacao with your partner and bite into aphrodisiacs like chocolate, champagne, and pomegranate. Or, arrange to celebrate Valentine's Day with a friend, sitting back and enjoying the elegant ambiance and upscale meal regardless of your relationship status. 
Better yet? Make a reservation at Bistro Cacao for any day at all to enjoy food that might just be the next best thing to traveling to France yourself.