Shop Last-Minute Valentine's Day Gifts at Paper Source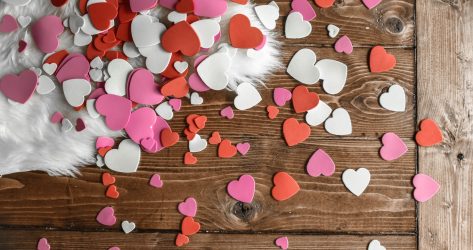 It's not all gift wrap and cards at Paper Source! This little paper boutique has everything you need to celebrate Valentine's Day with gifts, crafts, balloons, and more. Shop their wide selection of greeting cards for the perfect Valentine's sentiment for everyone you love, from your significant other and treasured kids, to your favorite front line workers. If more than a card is in order, how about a pack of gorgeous note pads, a helpful self-care book, or a marble touch key to keep your honey a few extra inches from everyday germs? Paper Source has so many thoughtful gifts, that one quick stop is all you need to be covered for the holiday. And for the kid's V-Day exchange this year, check out their cool kits to make craft bracelets, paper airplanes, or donut cards for their classmates. 
Let Paper Source make your Valentine's Day a breeze, and don't forget to stop back the rest of the year for every kind of greeting card under the sun, plus the little extras that will make you seem like a the most thoughtful gifter around. Find Paper Source on M Street Northwest in Georgetown.