Have a Shamrockin' Good Time at Kelly's Irish Times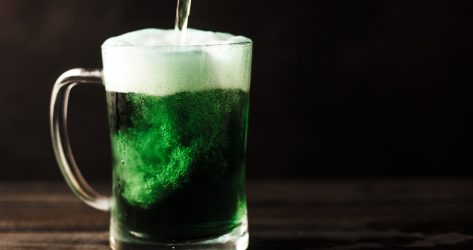 With more than 30 years of experience, Kelly's Irish Times is a favorite source of all things tasty and lucky, through St. Paddy's Day and beyond. 
From Guinness stew and corned beef to grilled cheese and buffalo wings, The Times combines traditional Irish fare and American favorites to create the menu that's drawn DC in for decades. Unsurprisingly, some of the most popular items include fish and chips and corned beef and cabbage. But those classic Irish dishes aren't alone in feeding fans of Kelly's Irish Times. Cheddar pierogies, clam chowder, and an assortment of burgers make up just some of the menu. The two cuisines collide with the Paddy's Paddy burger, offering Irish cheddar, rashers, and Jameson aioli atop one of The Times' tasty patties.
Since opening in Capitol Hill in 1978, visitors to Kelly's Irish Times have enjoyed one of America's best bars through burgers, beer, and the undeniable hospitality you'd expect from the shores of Ireland. Sipping an Irish whiskey or biting into a corned beef sandwich, your dinner offers food and fun as they take DC to Dublin.