Sign Up for a Virtual Wine Tasting at Domestique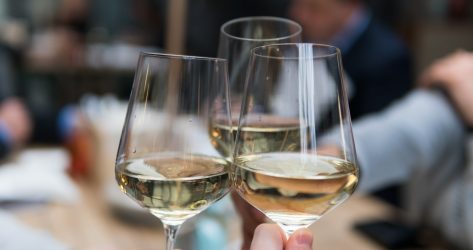 If you're looking to mix up your weekly wine rotation, try Domestique. This local gem was voted one of the top five natural wine shops in the U.S. by Wine Enthusiast. They pride themselves in working with only those wine producers who use organic and biodynamic practices with minimal to no processing to make delicious wines. Note that Domestique focuses on "terrior-driven" wines. So what does that mean? The "terrior" is a French term that essentially means the environment a wine is grown in. So they're trying to select wines that channel the authenticity and flavor of the region in which they were produced.
While you may be thinking to yourself, "Well, I probably can't afford that wine." You're wrong! They have an entire collection of under $20 varietals so everyone can drink delicious, organic wine without breaking the bank. Browse the online shop or head into the store to ask for suggestions!
They also offer virtual wine tastings if you want to grab some friends or a loved one for a special weekend activity to try a few of their favorites.