Nara-Ya: A Destination for Authentic Japanese Fare Near Monroe Street Market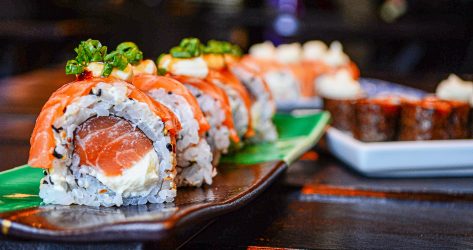 New to Japanese cuisine? After a trip to the newly opened Nara-Ya, you'll never look back. Already a fan? There's no better way to reaffirm your love. Naturally, you'll find a wide assortment of classic Japanese dishes at Nara-Ya. You can start off with a seaweed salad before moving on to wagyu tartare and a house sushi roll (the Nara-Ya features cherry blossom rice, spicy salmon, asparagus, avocado, and more). A vegan visitor might opt for crispy cauliflower, green tea soba noodles, and a garden roll. 
Of course, all this delicious food is an undeniable selling point of the city's newest addition. But their extensive drink options are really where Nara-Ya thrives. A Japanese old-fashioned, "drunken whale" sake, prosecco, or aged hibiki whisky will prove to be just what you need to complete your chosen meal. With separate cocktail, sake, wine, and whisky menus, there really is a drink for every dish—and every guest.