Start Your Day With an Espresso From Dua Coffee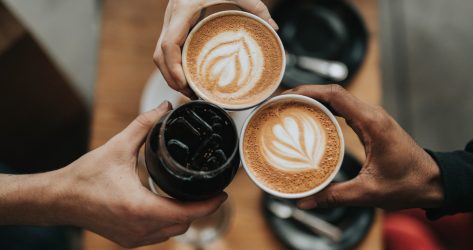 DC has no shortage of great coffee, but Dua Coffee on 15th Street downtown has plenty of options that just aren't anywhere else. The shop specializes in Indonesian food and drink, primarily in a unique coffee offering with a few delicious small plates to enjoy along the way. Traditional coffee drinks are offered, as well as house specialties like matcha mango, Klavee coffee (with coconut water and lemon) and Kopi Kedua (a slightly sweet Indonesian-style latte). Dua Coffee has bottles of their most popular drinks for grab and go – big 32-ounce sizes so that you can ice a cold brew or brown latte anytime you're headed out the door. 
The food menu features beef empanadas, open-face toasts, and tasty snacks like Pischok and Aren cookie bars. If those are unfamiliar to you, it's probably because you've been getting your coffee and pastries at a big chain café, and it's time to switch it up. Give Dua Coffee a try Monday through Saturday until 2 p.m. Outdoor seating is also available.