Bring a Big Appetite to Capital Doner, Now Open Near Monroe Street Market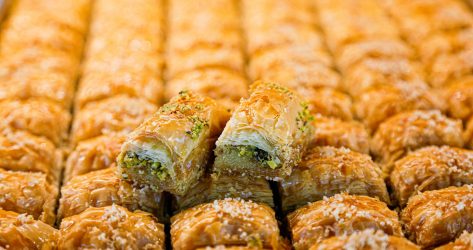 Recently opened in DC, Capital Doner serves an expansive menu of Turkish cuisine to savor. A few items you'll see on the menu include a beef sandwich, falafel, red lentil soup, seasonal salad, and pistachio-wrap baklava for dessert. For drinks, they offer juices, water, and soda to pair with your meal. 
As soon as you walk through the doors, you'll take in a warm, quaint-sized setting with a few tables and chairs spread out neatly and a counter to place your order. Outside, they have a cozy patio with more tables and chairs, along with bright blue umbrellas hanging overhead to provide shade from the sun. It makes for a relaxing place to unwind and socialize with friends or go on a date with your significant other! 
Tickle your taste buds, and be sure to visit the next chance you get for a hearty meal. If you like, you can also order your meal online and have it ready for pick up upon arrival.