Enjoy Healthy Fast-Casual Fare at Fruitive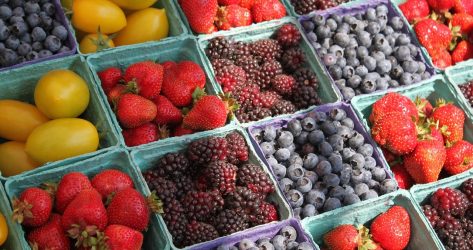 Fruitive wants to help you reach your health goals this year! Located at 1094 11th St NW in DC, the juice bar has served plant-based, light fare in its fashionable and modern space since opening in 2015. The first certified organic fast-casual restaurant in North America, Fruitive is a 100% plant-based restaurant, serving only fruits, grains, vegetables, nuts, legumes, herbs, and spices existing in the shop's pantry. All ingredients are certified organic, and all produce is sourced from the best local farmers and organic suppliers available. The shop strives to give all customers a genuine and valuable experience worth the investment.
On Fruitive's menu are items like plant-based pizzas, salads, waffles, sandwiches, quesadillas, superberry bowls, tea and coffee, liquid meals packed with superfoods, and more. While making each dish, Fruitive's friendly staff doesn't sacrifice quality. Take a step toward health and live your health and values this year by making Fruitive a part of your 2022 health journey today!