Start a New Hobby at District Clay in DC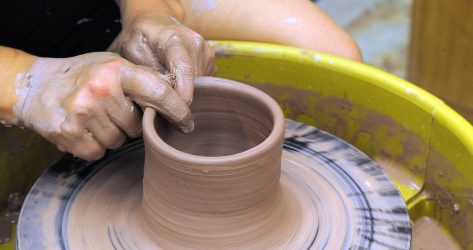 Looking for a fun, new, hobby to take on this New Year? Look no further than District Clay, where you can try your hand at something new and creative. Pottery and clay art is a great way to practice your artistic skills while also learning a new hobby. Here, you can take part in the adult classes if you're brand new and still need to learn the art, or even just sign up for the one shot classes, which help beginners get a feel for whether or not they want to fully commit. The one shot classes are offered every Saturday and Sunday nights from 5:30 to 8 p.m. and only require a one time fee. 
Don't forget to get the kids involved too! District Clay offers kids classes to kids ages 12 and up where the instructor takes one on one time with each individual child to truly educate, and hopefully inspire them as well, to work on their new learned art form. After learning the artform and becoming skillful at pottery, you may also want to check into becoming a district clay artist where you will have full access to a display shelf, and be able to come in and practice your art form at any time.