There's nothing sweeter than chocolate for Valentine's Day!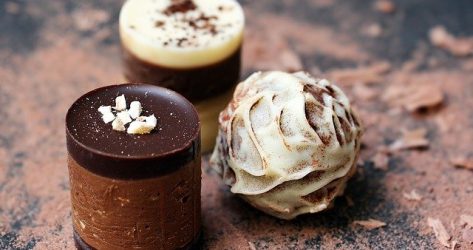 For Valentine's Day this year, experience more than 300 unique confections and chocolate bars from all across the globe at The Chocolate House in Washington DC. The mission of this chocolate shop is to promote sustainable and top-quality confections and chocolate while allowing customers to enjoy, taste, and learn about some of the best chocolate in the world. The Chocolate House is open Sunday through Thursday from noon to 6 p.m. and Friday and Saturday from noon to 7 p.m. Treat yourself and your sweetheart to an unforgettable experience at The Chocolate House this Valentine's Day.
The Chocolate House was founded in 2007 as Biagio Fine Chocolate, but the ownership changed in May 2011 and the chocolate shop rebranded and changed the name to The Chocolate House. The shop is all about searching the globe for the best chocolate makers and making their incredible products available to you in Washington DC. The women-owned shop provides street and bike parking, gender-neutral restrooms, catering, takeout, and delivery. The Chocolate House also accepts credit cards and Apple Pay, and masks are required.