Downtown Washington D.C's Finest Coffee Bar: Wydown Coffee Bar is a Great Place to Unwind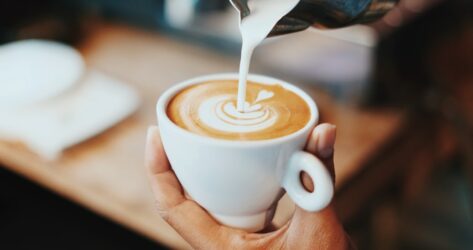 Whether it's a quick breakfast and pick-me-up caffeine break you need or a relaxing afternoon with friends, the family at Wydown Coffee Bar is here for you. I say family because when you visit Wydown Coffee Bar, you are truly treated as part of the family. The relaxing and chill atmosphere of the boutique café will make you want to come for the coffee but stay for the experience. 
The coffee menu is large and in charge, as you can certainly order almost any one of your favorite espresso or coffee drinks. Iced lattes, cappuccino, chai latte, the London fog, and even specialty teas are all great options. And don't forget to eat! Breakfast options include scones, muffins, and biscuits as well as hot breakfast choices such as a sausage egg and cheese biscuit or salmon toast. And if it's a lunch date you desire, Wydown coffee bar has plenty of lunch items as well, with things like a classic chicken sandwich and a spicy turkey club gaining interest by most. 
Sit, back and enjoy the city at Wydown Coffee Bar and explore the menu while sipping on some freshly brewed, premium joe.