Washington D.C's Oldest Saloon Turned Restaurant: Old Ebbitt Grill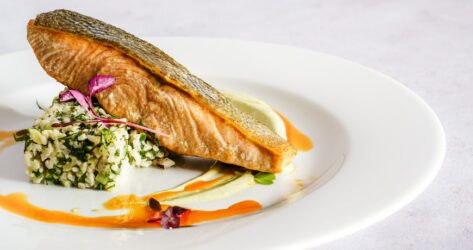 The Old Ebbitt Grill is known for being one of the oldest saloons in Washington D.C. and was even though to be home to the famous president McKinley at one point in time. This iconic architectural piece full of history and memories is now home to a delicious, and reminiscent restaurant and bar that will take you to a whole new era while you dine. 
Come and enjoy appetizers, lunch, dinner, and even drinks at the Old Ebbitt Grill and experience this once-in-a-lifetime historical relic. Appetizers include a long list of tasty, Northeastern cuisine with things like Maine blue mussels, fried calamari, and classic hummus all popular choices. For lunch, you will find fried rice chicken bowls, green salads, and crunchy cauliflower steak. Finally, indulge in the epic list of dinner entrees included on the menu at Old Ebbitt Grill, a raw oyster bar being one of them, as well as pan-seared rockfish, trout parmesan, and creamy chicken fettuccine. 
You can't forget to pair your meal with a refreshing cocktail either! The cocktail list includes specialties such as a pomelo crush, orange negroni, and a fruity pear sangria. Visit their website online at https://www.ebbitt.com/menus/ for a full look at the menu and plan a trip to the Old Ebbitt Grill today.