Enjoy Breathtaking Views at Rosebar Saturdays SNL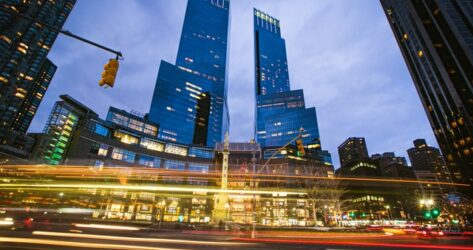 As the warm summer breeze weaves between the buildings that dot D.C.'s skyline, revelers congregate atop the roof at Rosebar. Its new rooftop lounge combines the mood-boosting effects of Mother Nature with the stress-busting effects of dancing the night away with a stiff cocktail in hand. That's why you should come to the Rosebar Saturdays SNL bash.
Every weekend, the dance party begins as the sun starts to go down. If you RSVP online, your cover fee will be waived (as long as you arrive before 11 p.m.). Head to the bar for a signature craft cocktail before you hit the dance floor! There's always live entertainment and lively animations dancing across Rosebar's massive screens. Not to mention the view is unparalleled thanks to Rosebar's location in the pulsing heart of DuPont Circle. For a swankier experience, call or email ahead to reserve a table with bottle service. The party kicks off every Saturday this summer at 10 p.m. with last call right before the bar's 3 a.m. closing time.