Half Dollar Wings, All Night Long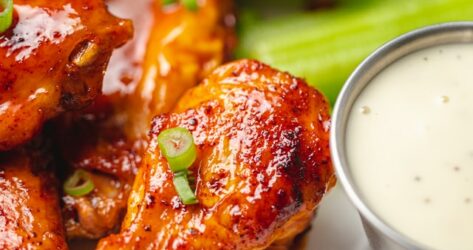 .50 cent wings! Do you need any more information? Probably not, you're already hooked. Come on out to The Wasted Lounge, each and every Monday for wings, wings, and more wings! And all those wings, for only .50 cents! 
Along with the .50 cent wings, the Wasted Lounge will also have their entire regular menu available. With appetizers such as Deep Fried Mac & Cheese Balls, Deep Fried Crab Balls with Avocado Aioli, Mozzarella Sticks, and more.
If you're looking for more than the wings, grab yourself an amazing entree. From the self-named Wasted Burger, a ½ lb. 93% fresh beef patty served on toasted Texas toast with lettuce, tomatoes, sliced onions, cheese, and mayo. To Deep Fried Catfish, Grilled Chicken Sandwich, Montreal Steak Tips, and so many more delicious dish options. 
Then, make sure to try one (or more) of the signature cocktails. Like the Sugar & Spice, Wasted Lemonade, Pain Killer, or any of the other delicious drinks! 
Now, don't forget, every single Monday from 5 pm until midnight is .50 cent wing night at the Wasted Lounge. Located at 
816 H Street NE, Washington D.C. 20002.